Guiding Light Academy

is a non-public, ISBE approved therapeutic day program.
We provide an academic environment for students with special needs that support their individual strengths and learning styles to create life-long learners
Tours are available upon request throughout the school year during the school day Monday- Friday. Potential students are welcome to attend the tour with their family
Placement at Guiding Light Academy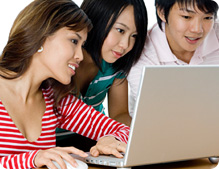 Guiding Light Academy accepts referrals for students from various school districts in the Chicagoland area. Potential students must be in grades K-12 and have a primary diagnosis of Autism, Other Health Impairment, Intellectual Disability, and Developmental Delay.
Once accepted at Guiding Light Academy, we work closely with teachers, therapist, parents and the home school district to provide a rewarding school experience and the opportunity for successful integration in their home schools.
Feel free to send us any questions you may have: Contact Us